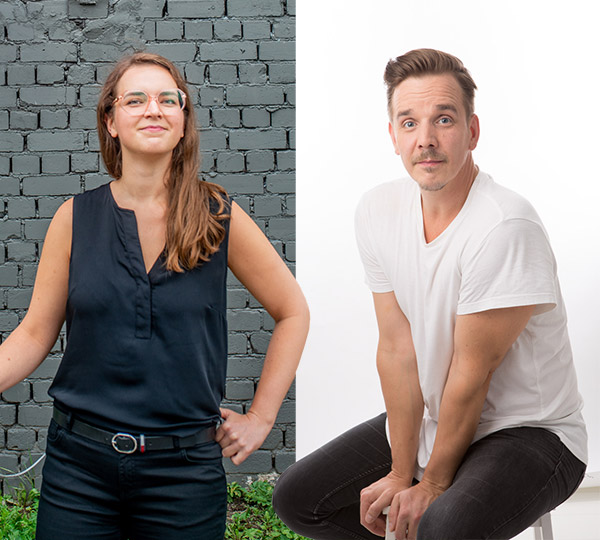 The Jazz Estonia celebrates its 15th year of operation this year. The Jazz Estonia and the Estonian Puppet Theatre will organise a concert performance in the Ferdinand Hall of the theatre on 5 November to celebrate this occasion. The crème de la crème of Estonian jazz musicians will take to the stage and spectators can see 16 different musical groups as well as the excellent actors of the Estonian Puppet Theatre.
"Estonian jazz has never than done better than now," says the Chairwoman of the Jazz Estonia (EJU), Kirke Karja. She is referring to the period when jazz was a secret activity that had to be kept underground. "A consistently working network of jazz clubs, a multitude of jazz festivals, the brilliance of Estonian musicians at the international level – these are just a few examples that make us feel proud about our history of a hundred and one years," specifies Karja.
She sums up the coming birthday as follows: "The audiences can see and hear many current Estonian jazz musicians at this jubilee party. We have included the exciting team of the Estonian Puppet Theatre with the excellent director, Taavi Tõnisson, in the celebrations, so you will be able to see a rare major production!"
"The main idea of the concert performance is to take a bow to Estonian jazz music and musicians," said director Taavi Tõnisson. "To look back in time and into the future as well. To be in the moment. We use music, visual abstractions and activities to create moments that are on the stage here and now, as well as in the distant past."
The artists taking to the stage are GuitArte, Linda Kanter Quartet, Kristjan Randalu, jazz vocalists, Sooäär/Aralyan/Ounaskari, Villu Veski – Tiit Kalluste NordicSounds, Tanel Ruben & Victoria, JT Conception, Di, Tafenaud ja Remmelid, Marianne Leibur, Estonian Voices, Kadri Voorand In Duo with Mihkel Mälgand, Jan Kaus and The Free Musketeers, All Stars Jazz Quintet, Sofia Rubina Band, New Wind Jazz Orchestra.
The team of the concert performance includes musical director Tanel Ruben, director Taavi Tõnisson, dramaturge Kristiina Jalasto and artist Rosita Raud. Supporters include the Estonian Puppet Theatre, Estonian Cultural Endowment, the Estonian Ministry of Culture and the Tallinn Cultural Office.
The objective of the EJU is to develop and promote Estonian jazz music in Estonia and abroad. The Jazz Estonia organises concerts and thematic events, collects and distributes information about Estonian jazz music and musicians, organises the cooperation of musicians and organisations in the area of jazz and looks for funds for the development of jazz music.
Further information and queries:
Anni Metstak
5648 1608
anni@jazz.ee
Press material about the concert performance (incl. photos) here.