11jaan19:00Jazz.ee ja Saare KEK LIVE | Aitäh, Kustas Kikerpuu!19:00 Saare KEK, Ringtee 15, Kuressaare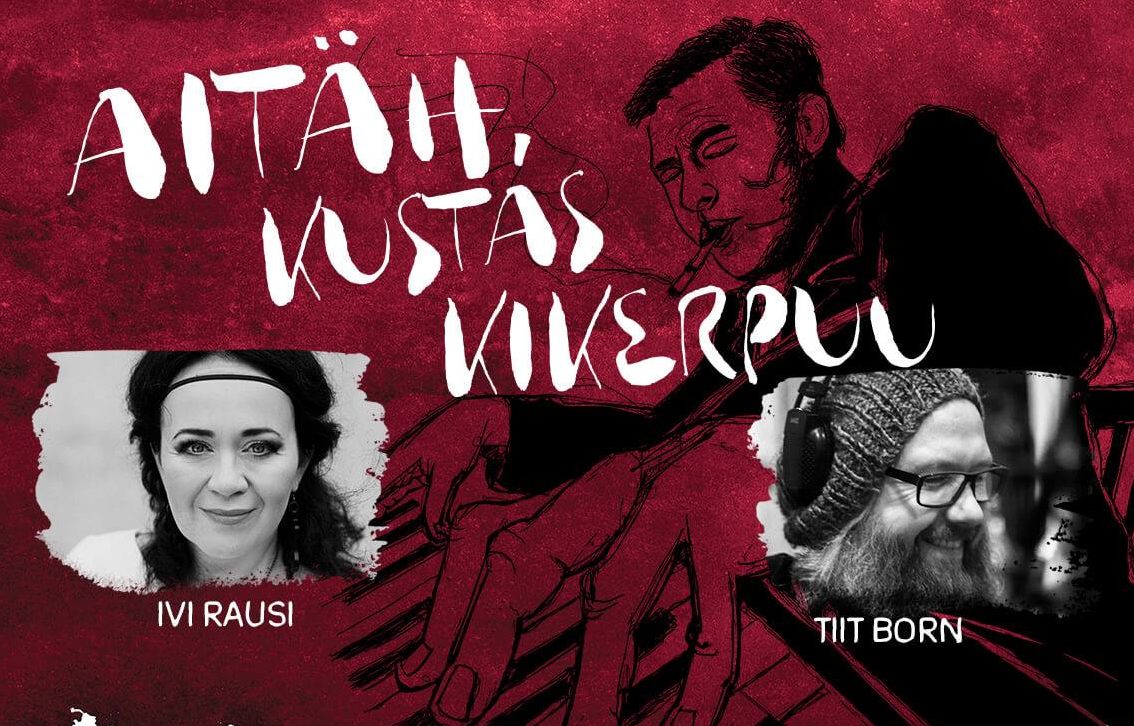 Kirjeldus

Album release concert: Aitäh, Kustas Kikerpuu!

Kustas Kikerpuu, or Kusti – the name used among musicians, wrote 200 songs and made the 1960's and the 1970's shine brightly.

October 2018 marked ten years of Kikerpuu's departure to "the paradise orchestra of musicians" in which to make music and enjoy music; however, his work continues living and offers us all the joy of discovery. Who wouldn't know his wonderful "Taas punab pihlakaid" ("Rowans Glow Once Again"), or lyrical "Meie kaks" ("Two of Us") about young love, or sly summery "Suudlused soolaste huultega" ("Kisses with Salty Lips"). One can continue this hit parade for a long time, which proves that Kikerpuu's songs are evergreen, full of sunny emotions and beautiful harmonies, and what's most important: they bring warmth, sun and joy into our lives.

At the concert the songs from a brand new album will be performed, eleven well-known songs have got new jazzy "robes". We believe that this exciting musical journey offers pleasant recognition and thrilling joy of discovery to all the admirers of valuable Estonian music.

Kikerpuu's creation will be brought to you by well-known Estonian musicians:

Tiit Born – vocals, guitar, ukulele, harmonica

Ara Yaralyan – double bass

Aleksandra Kremenetski – percussions

Ivi Rausi's roots are on the north coast, in Ida-Virumaa, the land of amazing nature and oil shale processing factories. She is a well-known Estonian jazz singer and a free spirit who likes rules in order to break them all the time. As a musician she is a seeker and experimenter who likes contrasts and colours in life and in music. The singer always tells her truth, believing that a musician is unique only when he is himself. Ivi Rausi's credo is: "There are things that distinguish US from others, and things that make US who WE are." She has released two albums as an author: "KummaLiine Kleit" (2012) and "2+2 on 2" (2015). In March 2018 the album "Aitäh, Valter Ojakäär!" was released.

Tiit Born, who comes from Pärnu county, has got a pilot's licence but on a fine day he decided to leave the flying machines for the guitar and share his life with "her". Tiit Born is a musician who has played the guitar since age 12 and is mainly known as an excellent interpreter of Raimond Valgre. Moreover, he writes his own music, and as a singer and song writer Born often likes to use the texts of well-known Estonian poets. Tiit Born has released the albums "Tähetüdruk" (2003) and "Ennustan sulle, armas" (2015).

Aleksandra Kremenetski is one of the most interesting Estonian drummers whose rich tooling and musical accuracy enriches any music project. In addition to percussions, Alexandra is also active in the field of composing and teaching young drummers in Nõmme Music School.

Jaan Jaanson is one of the most demanded Estonian jazz guitarists who owns the personal music instrument of Emil Laansoo, the first electric guitarist in Estonia. In addition to playing in the quartet named after himself, Jaan Jaanson also cooperates with very different singers such as Liina Saar, Sofia Rubina and Helin-Mai Arder, and teaches young guitarists in various music schools.

Ara Yaralyan is an Estonian jazz musician-composer of Armenian origin who is able to conjure up the most wonderful sounds from the double bass. He has cooperated with various well-known musicians in the world such as Ingrid Jensen, Kari Ikonen, Vardan Ovsepian, Andre Fernandes, Datevik Hovhanesyan, Verneri Pohjola, Markku Ounaskari and many others, and he teaches young musicians at Georg Ots Tallinn Music School. Ara is a demanded musician on many jazz albums, of which the last one, "A Shooting Star/Sabaga täht" (in cooperation with Jaak Sooäär), has conquered the world of jazz in 2018.

The concert starts at 7 p.m., the doors will be opened from 6 p.m. You can book tables for the café by phoning +372 566 883 77 or by sending the message info@saarekek.ee.
Tickets are available at Piletilevi and on-site. Advance purchase ticket price is €10, preferential price is €7, on-site accordingly €12 and €8. Preferential prices apply to schoolchildren, students, teachers, pensioners, owners of the Jazz Car Wash loyalty card and members of the Jazz Estonia.
Koht

Saare KEK

Ringtee 15, Kuressaare
Korraldaja