04mai21:30World Music Days - Spectres of Jazz21:30 Sakala 3, Sakala 3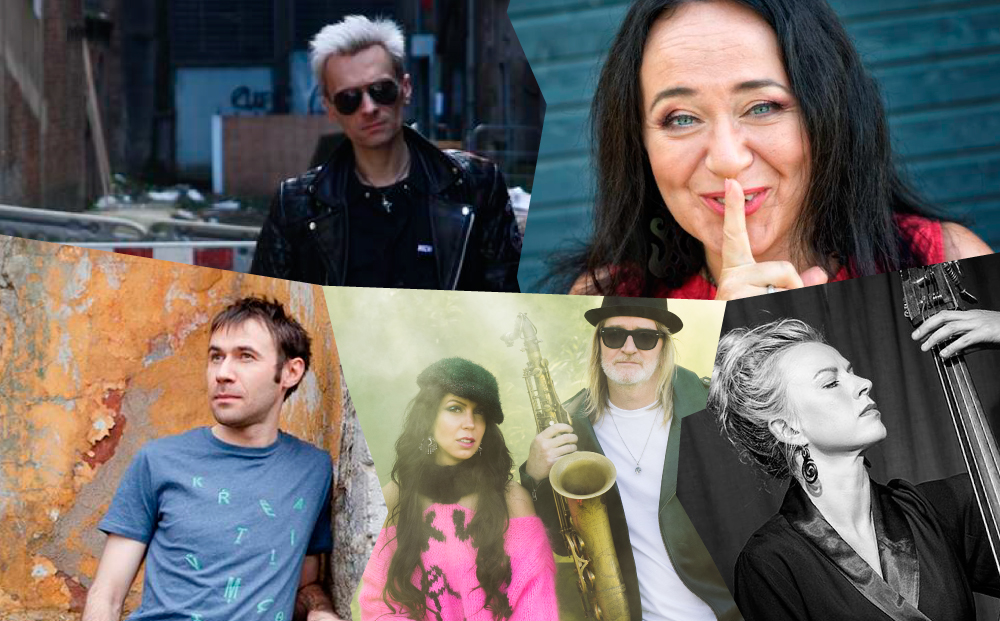 Kirjeldus

ARNOLD LUDVIG (1968, Faroe Islands)
"GRÓTHÚSVATN" (2015)

HERLUF LÜTZEN (Faroe Islands)
"The Dream" / "Dreymur" for ensemble (2018)

FEDERICO BONIFAZI (1976, Italy)
"Reflections" for ensemble (2018, Estonian premiere)

SCHEDULE

21.00 Doors open
21.30–21.50 Federico Bonifazi & Maarja Kangro
22.00–22.30 Mingo Rajandi, Ekke Västrik, Ahto Abner & Jan Kaus
22.30–23.15 Villu Veski + international works submitted to the ISCM World Music Days 2019 Category 13: Jazz ensemble + FS
23.15–23.45 Jaan Malin, Roomet Jakapi, Ivi Rausi, Laura Põldvere, Mart Soo

Jazz is full of everything – the new and the surprising, the old and the familiar. As a cross-disciplinary musical phenomenon, jazz uses all forms of improvisation and self-expression so that both the performer and the audience could feel themselves free and playful. The performance unveils the spirit of an improviser that is curious, open-minded, ready to play and seek – and that still hides a little child.

The concert "Spectres of Jazz" takes the audience to an exciting journey where next to the jazz musicians from Estonia and abroad also inspiring poets will perform at the poetry slam. Both new works, as well as older pieces, will be presented. Together, the performers create a whole out of music, poetry and improvisation and strive for finding the intersections between contemporary jazz composition, Estonian jazz musicians, writers and poets. For the first time, Estonia includes jazz as a separate category in the programme of World Music Days.

Buy tickets via Piletilevi!