05dets19:00Jazz.ee & Viljandi Jazz Club present: Velling-Soo-Velling19:00 Viljandi Jazziklubi, Tasuja puiestee 6, Viljandi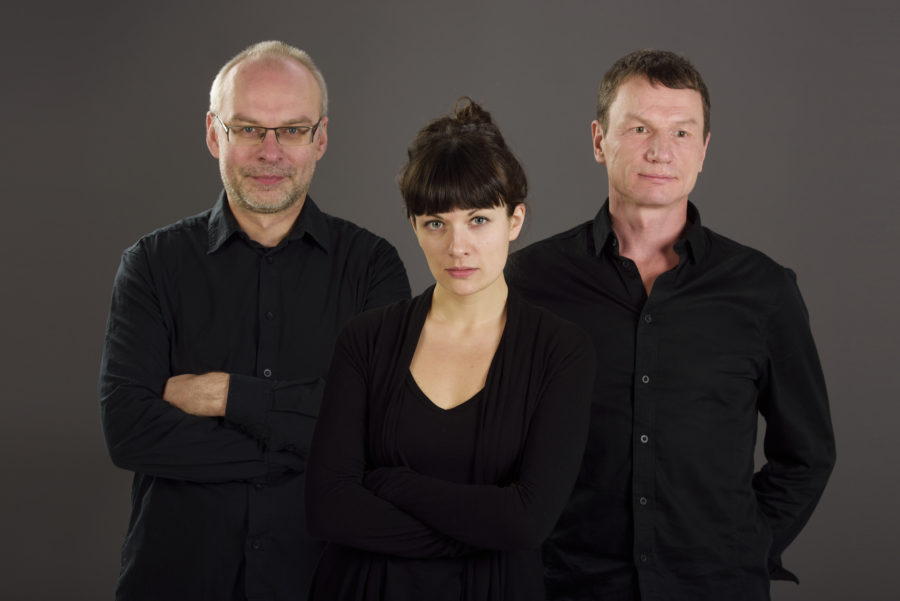 Kirjeldus

Tuuli Velling – vocals, electric piano
Teet Velling – guitars
Mart Soo – guitars, electronics

Velling-Soo-Velling is a trio focused on Estonian author and instrumental music, their main focus is on the symbiosis of voice and guitar sounds.

Tuuli Velling in an Estonian singer, songwriter, and poet who has presented her poetry and music in "Poetry minutes" and "Jüri Üdi klubi" at ETV, and in festivals such as Jazzkaar, HeadRead, Prima Vista, Mailaul, etc. Her debut album Kuus ruutmeetrit põrandapinda (2013) has also been recognised by the critics for the equal weight of music and lyrics. Tuuli Velling won the Best Vocalist award in Nõmme Jazz 2009.

Mart Soo is the guitarist in ensembles like Weekend Guitar Trio, ASK, and Kulgejad, he is one of the organisers of concert series "ImproTest", and a valued lecturer whose deep and smooth solo album Kulg (2014) is a cross-section of his creation so far with meditative sound patterns. In 2017, Mart Soo won the most prestigious jazz recognition in Estonia – the Danske Jazz Award.

Teet Velling is a well-known multi-instrumentalist from the ensemble Jäääär who plays guitars, different percussion instruments, and Irish whistles. His solo album Vend August (2015) was praised for mature instrumental arrangements and philosophical and yet positive spirituality.

ADDITIONAL INFORMATION:

The concert will start at 7 p.m.

An advance purchase of the ticket can be made from Piletilevi and tickets are also sold on-site. Advance purchase ticket price is €7, preferential price is €5, on the spot accordingly € 9 and €7. Preferential prices apply to schoolchildren, students, teachers, pensioners, owners of the Jazz Car Wash loyalty card, and members of the Jazz Estonia. The entrance is free of charge for the students of University of Tartu Viljandi Culture Academy, except for special events.
Korraldaja