06sep19:00Jazz.ee LIVE | XVI season opening concert: Estonian Voices19:00 Fotografiska Tallinn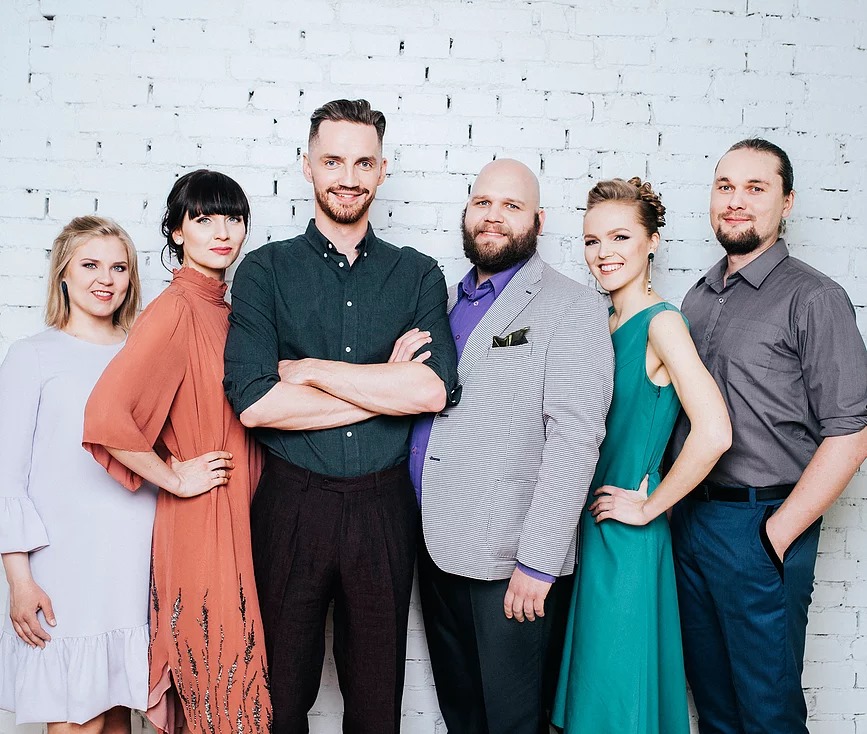 Kirjeldus

Jazz Estonia and Estonian Voices invite you to the opening concert of Jazz.ee's 16th season!

Kadri Voorand – alto

Mikk Dede – tenor

Mirjam Dede – soprano

Maria Väli – soprano

Rasmus Erismaa – baritone

Aare Külama – bass

"Ole hea" (Be Good), the long-awaited debut album by Estonian Voices, the most brilliant vocal ensemble of the last decade to emerge in Estonia, won the prize for Best Jazz Album at the 2015 Estonian Music Awards. In 2016, Estonian Voices was voted the best jazz ensemble. In the autumn of 2018, the vocal sextet released their second album "Taat läks lolliks" (The Old Man Lost His Marbles).

The award-winning Estonian Voices is an experimenting vocal sextet. Their oeuvre includes jazz, classical and folk music. The repertoire consists of both original and traditional works, including a few pop hits.

The ensemble's clever style integrates playfulness with exceptional technical prowess, combined with a sly smile and a charming dose of vocal sound.

Several top performers in the field, such as Peder Karlsson (The Real Group) and Britt Quentin (M-Pact), have confirmed Estonian Voices' uniqueness as a vocal group, not only in Estonia but also in Europe and perhaps even worldwide.

The group has been pushing boundaries since their very first appearance with Kadri Voorand's arrangements at the 2011 Christmas Jazz Festival. This successful opening concert was followed by performances in many parts of Estonia, as well as tours in Germany, Russia, Sweden, Switzerland, Finland, Latvia, Lithuania and China. The group has collaborated with the Estonian Dream Big Band, jazz vocalist Datevik Hovanesian and former M-Pact artistic director Britt Quentin. In 2013, Estonian Voices gave a Christmas concert with New York Voices; in 2016, they performed with the Take 6 vocal sextet. This year, Estonian Voices were one of the headline performers at the London A Capella Festival, giving the festival's opening concert.

ADDITIONAL INFORMATION:
The concert starts at 7 p.m, doors are open from 6 p.m.

An advance purchase of the ticket can be made from Ticketer and tickets are also sold on-site.
Advance purchase ticket price is €12, preferential price is €8, on-site accordingly €15 and
€10. Preferential prices apply to schoolchildren, students, teachers, pensioners, owners of the
Jazz Car Wash loyalty card and members of the Jazz Estonia.
Korraldaja