17mai21:00Jazz.ee LIVE | Jana Kütt Trio21:00 NO Jazziklubi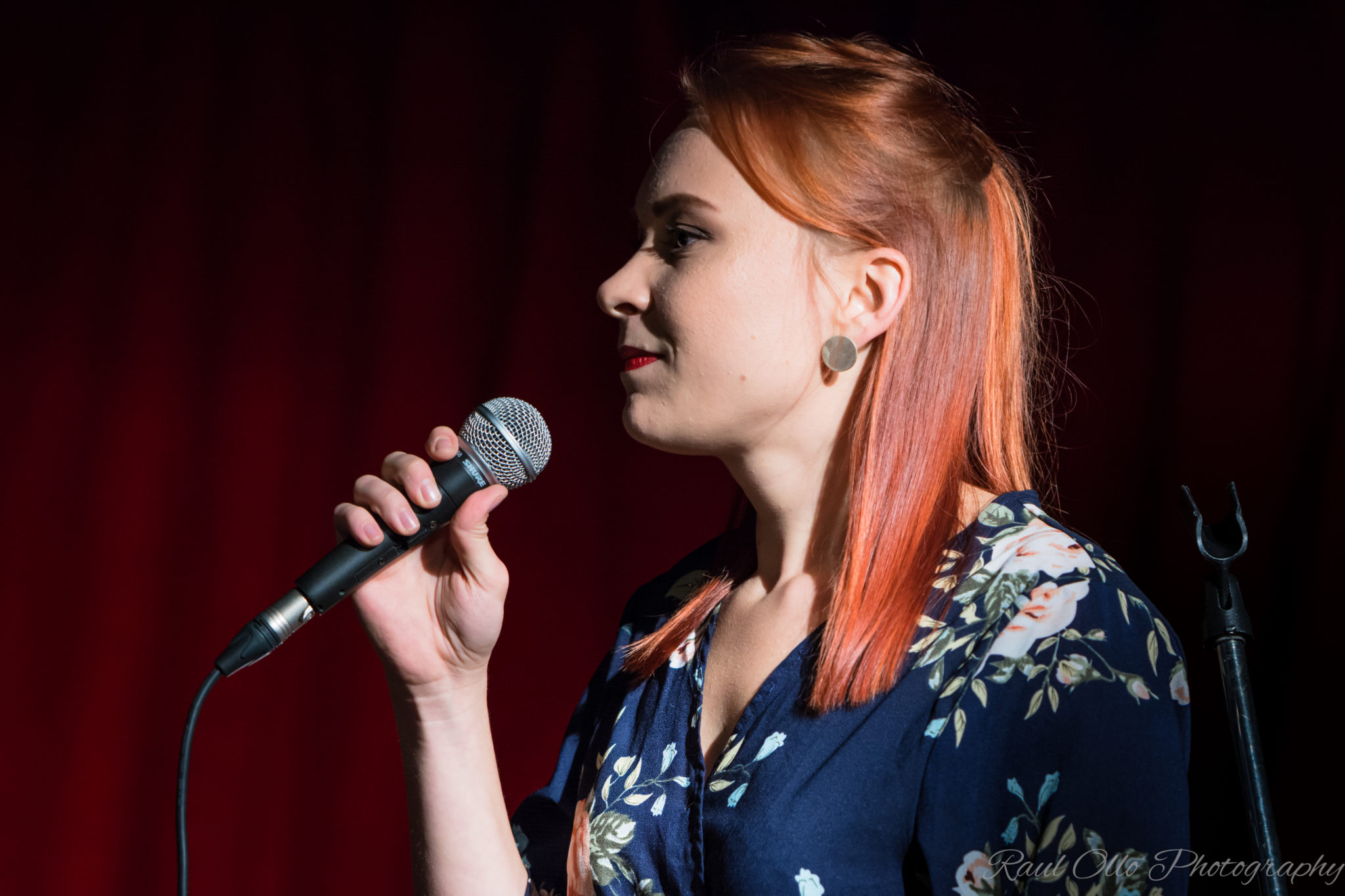 Kirjeldus

For the first time three unique musicians meet on the stage:

Jana Kütt – vocals/composition/lyrics

Everyone has their own face and aesthetics, yet they are somehow similar. Testing and experimenting with music is what binds them.

The concert will feature three musicians' songs about our strange society and interpersonal relationships through the eyes of the singer. The texts are both in Estonian and English, while being bitter and sweet, thoughtful and lightly flowing. There are influences from artists like Laura Mvula, Ellen Andrea Wang, Studnitzky. Bob Reybolds et al.

Jana Kütt is a singer, composer and arranger who is studying for her degree in the Estonian Academy of Music and Theatre jazz department under the guidance of Kadri Voorand. She has studied at the Gothenburg Academy of Music in Sweden and has participated in several international music and study projects.

Jana Kütt Group has been a leader in concerts in Estonia and Sweden and has performed at various festivals such as Jazzkaar, IdeeJazz, Visioon, Tudengijazz. In 2017, their first album "Värvid" was released. Jana is also active in the modern folk ensemble Pillikud as a singer and composer. In the summer of 2018, the group went on a European tour, performing in Latvia, the Czech Republic, Portugal, Spain and Germany. She is also part of the Latvian pianist Anna Wibe trio as a side-man. In 2016, Jana participated in the International Jazz Competition Riga Jazz Stage, where she reached the super final. In January 2019, the singer released the first single "Moment Unwind" under her name.

Johannes Laas is a guitarist and composer. He has played and recorded in ensembles Innersound, Jana Kütt Group, Johannes Laas 5tet and Alfa Collective. With the last one the debut album "Canvas" was released last autumn. He graduated from the H. Eller Tartu Music School and is currently continuing his studies at the Estonian Academy of Music and Theater.

Kirke Karja (1989) has a bachelor degree in the classical piano from the Estonian Academy of Music and Theatre under the guidance of Tanel Joamets and Ivari Ilja, and a master degree in jazz music as a student of Kristjan Randalu. She has also studied composition with Raul Sööt and Margo Kõlar, and has worked with free improvisation at Anto Peti. At the moment she is a doctoral student at the Estonian Academy of Music and Theatre and works as a freelance musician.

In 2014, she was awarded the Young Jazz Talent Award by Jazzkaar and Jazzliit. Kirke is the leader of several ensembles: 10-member Pae Collective and Kirke Karja Quartet. These groups also released albums with Kirke's own creation in 2014 and 2016. Kirke Karja Quartet has also performed at the prestigious festivals Jazzahead! and 12points. In 2018, this ensemble received the Jazz Ensemble of the Year Jazz Award at Jazzkaar. In 2018, Euroradio Jazz Orchestra performed 40 minutes of new creation written by Kirke. Kirke has also previously written music for, for example, the EMTA Symphony Orchestra, various chamber orchestras and ensembles. Kirke also belongs to a grouping Avarus whose main output is Avarus Ensemble. In addition to the piano, Kirke handles various electronic instruments in the ensembles like Lauri Kadalipp Social Jazz, Karl Petti Band, etc.

The concert starts at 9 p.m. Café is open before the concert, you can book a table by

sending an email to 99kohvik@gmail.com or phoning +372 53309434.

An advance purchase of the ticket can be made from Piletilevi and tickets are also sold on-site.

Advance purchase ticket price is €12, preferential price is €8, on-site accordingly €15 and €10. Preferential prices apply to schoolchildren, students, teachers, pensioners, owners of the

Jazz Car Wash loyalty card and members of the Jazz Estonia.
Korraldaja