05apr20:00Jazz.ee LIVE | Intuitive Project20:00 Philly Joe's Jazziklubi, Tatari 4, Tallinn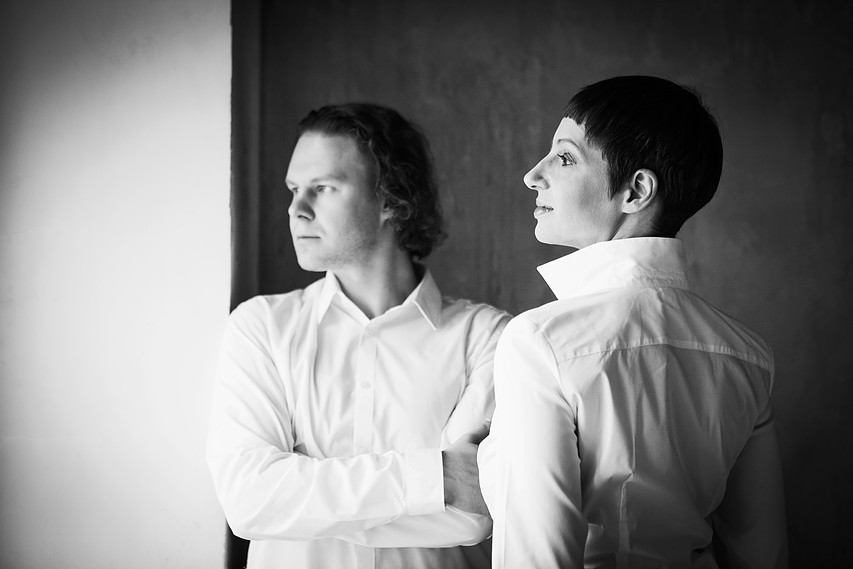 Kirjeldus

Julie Vardi – vocals, keytar

Jaroslav Obraztsov – piano, keyboards

Zoltan Renaldi (Indonesia) – bass-guitar

Yoel Gonzalez (Cuba) – percussion

INTUITIVE PROJECT is a group from Saint-Petersburg, Russia. Founded on the basis of jazz harmony and improvisation, their music incorporates elements of many other streams and genres, which range from pop-fusion and lounge to jazz-rock and funk. Without limiting themselves by traditional frames and conceptions the musicians – Julie Vardi (singer-songwriter) and Jaroslav Obraztsov (pianist, composer) – create their original sound leaning on their own sense of style and intuition. Expressive and charming voice in combination with fresh harmonies and graceful rhythmic groove penetrates and captivates you by its brightness and originality.

In November 2017 "Intuitive Project" released their debut "Northern Jazz" album in collaboration with the best jazz musicians of Saint-Petersburg and presented their own brand of modern jazz. Since then the group started giving concerts in Europe, involving musicians from different countries.

Intuitive Project cooperates with the prominent jazz musicians such as Yoel Gonzalez (Cuba), Deniss Pashkevich (Latvia), Tanel Ruben (Estonia), David Dutech (France), Rickard Malmsten (Sweden). Besides concerts in Russia and abroad, "Intuitive Project" participates in TV shows and radio programs and it's regularly reviewed in mass-media.

The concert starts at 8 p.m.

An advance purchase of the ticket can be made from Piletilevi and tickets are also sold on-site.

Advance purchase ticket price is €12, preferential price is €8, on-site accordingly €15 and

€10. Preferential prices apply to schoolchildren, students, teachers, pensioners, owners of the

Jazz Car Wash loyalty card and members of the Jazz Estonia.
Koht

Philly Joe's Jazziklubi

Tatari 4, Tallinn
Korraldaja