12apr20:00Jazz.ee LIVE | Alfa Collective20:00 Philly Joe's Jazziklubi, Tatari 4, Tallinn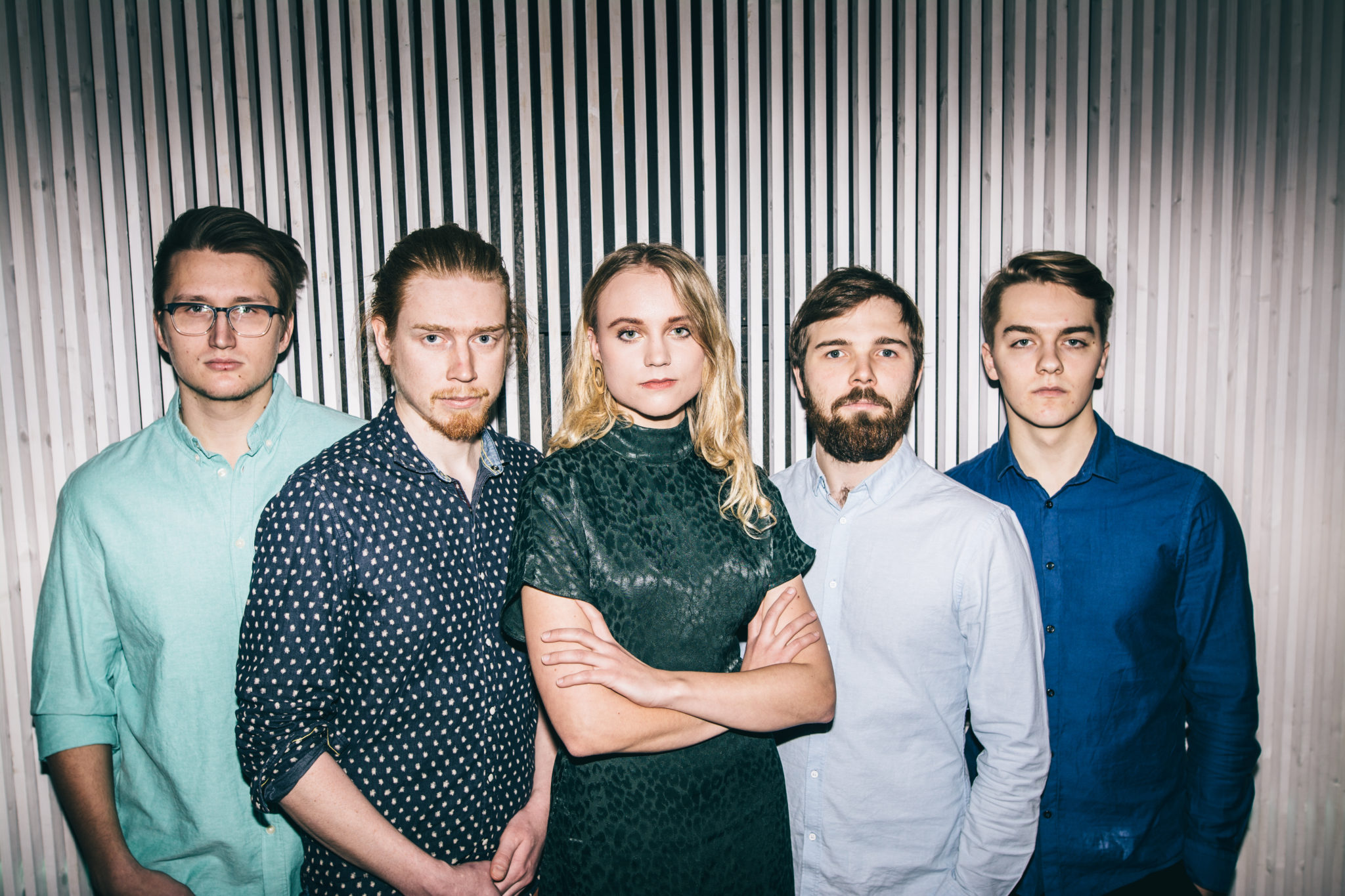 Kirjeldus

Anett Tamm – vocals, guitar, keyboards

Johannes Laas – electric guitar

Taaniel Pogga – electric piano

Robert Nõmmann – double bass and bass guitar

Martin Petermann – percussions

Alfa Collective is an ensemble gathered in 2017 whose five members mix together soul, funk, blues and jazz into a pleasant jam. The members have reached to the common sound language by crafting the debut album "Canvas" that carries the creation and vision of the singer Anett Tamm. Besides experimenting with bolder sound tones, the album also makes one's thoughts wander on familiar paths.

The band's creation has been named as rich, full of contrasts, eclectic but also mild. The debut album "Canvas", released in the autumn of 2018, lives its life in live performance and continues to evolve; a good ground has already been found for the next crazy ideas: a listener cannot prepare himself for the next move the musical five decides to make.

Alfa Collective has performed in the major cities and jazz clubs in the home country, performed at festivals such as Tudengijazz, Mailaul and NOVUS Music Incubator, and released its first album "Canvas" featuring guitarist Erki Parnoja and singer Marianne Leibur.

The concert starts at 8 p.m. the doors will be opened from 5 p.m. The seats are not numbered. You can make reservations be sending the message in Facebook.

An advance purchase of the ticket can be made from Piletilevi and tickets are also sold on-site. Advance purchase ticket price is €12, preferential price is €8, on-site accordingly €15 and €10. Preferential prices apply to schoolchildren, students, teachers, pensioners, owners of the Jazz Car Wash loyalty card and members of the Jazz Estonia.
Koht

Philly Joe's Jazziklubi

Tatari 4, Tallinn
Korraldaja