02dets21:00Jazz.ee & Jazz Finland present: Raoul Björkenheim Triad21:00 Philly Joe's Jazziklubi, Tatari 4, Tallinn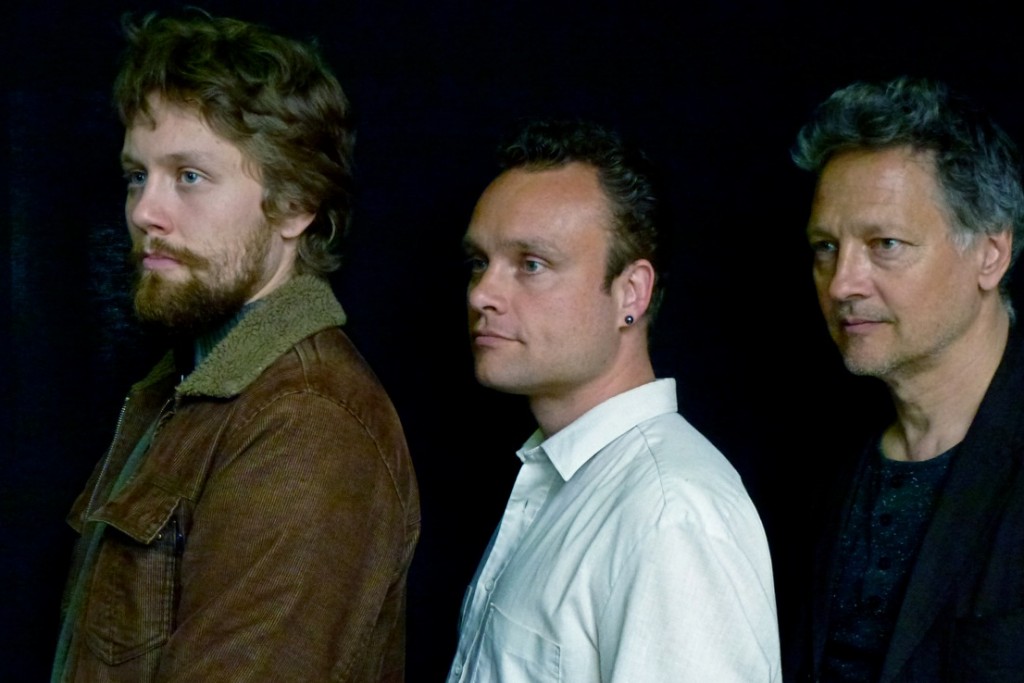 Kirjeldus

Raoul Björkenheim – guitar
Ville Rauhala – double bass
Ilmari Heikinheimo – drums

Raoul Björkenheim Triad is like a fresh breath of energy in the scene of Finnish improvisation – in addition to performing the creations of the guitarist Björkenheim, they interpret the works of Coltrane, Monk, and Hendrix in a new way, Raul Björkenheim and drummer Ilmari Heikinheimo have been playing together since 2010 and the communication between them is almost telepathic. Bassist Ville Rauhala who joined them in the summer of 2013 turned out to be the perfect co-member to create music that combines the jazz and rock music of Africa and India.

The outstanding guitar playing skill of Raoul Björkenheim appeared for the first time in 1985 in Edward Vesala's band called Bad Luck, Good Luck with Tomasz Stanko and Juhani Aaltonen being the co-players. Two years later, the band's album Lumi brought Björkheim international attention and he was offered an opportunity to record with the Finnish quartet Krakatau. The quartet toured in Finland and Europe in the 1990ies. Björkheim made connections and recorded and performed with musicians like Bill Laswell, Paul Schütze, Toshinori Kondo, Mats Gustafsson, Lukas Ligeti, Hamid Drake, William Parker, and Scorch Trio with Paal Nilssen-Love and Ingebrit Håker Flaten.

Ville Rauhala started playing double bass already as a teenager and he has been active in music since 1994. His first bands played blues and jazz and were influenced by the Groovy Eyes and Hot Pants and also by a rock group called Stringbeans. Rauhala's intensive style of bass playing is extremely contagious and his ability to intertwine intensity and lyricism has made him one of the most versatile bassists in Finland. His commitment is supported by the co-members from Black Motor – a trio from Tampere the member of which Rauhala is mostly known for.

Ilmari Heikinheimo combines poly-rhythmics and rubato in his explosively dynamic and lyric style. He adds a melodic dimension to the drumming and is known for his darker tones. He has worked with many Finnish musicians known in the scene of progressive jazz and improvisation, such as Juhani Aaltonen, Jorma Tapio, Pepa Päivinen, Hjilmar Jensson, Ulf Krokfors, and Antti Hytti. His playing has been documented in the recreation of the album Pulsacion by Edward Vesala Sound & Fury. The album was nominated for the Emma-Award (Finnish musical award) in the Best Jazz Album of the Year 2013 category.

The concert is taking place in cooperation with the Jazz Finland

ADDITIONAL INFORMATION:


The concert starts at 9 p.m., the doors will be opened from 5 p.m.

An advance purchase of the ticket can be made from GateMe and tickets are also sold on-site. Advance purchase ticket price is €7, preferential price is €5, on the spot accordingly €10 and €7. Preferential prices apply to schoolchildren, students, teachers, pensioners, owners of the Jazz Car Wash loyalty card, and members of the Jazz Estonia.
Koht

Philly Joe's Jazziklubi

Tatari 4, Tallinn
Korraldaja