02dets19:0021:00Jazz.ee & Jazz Club of the University Café present: Raimond Mägi Trio19:00 - 21:00 Ülikooli Kohviku Jazzklubi, Ülikooli 20, Tartu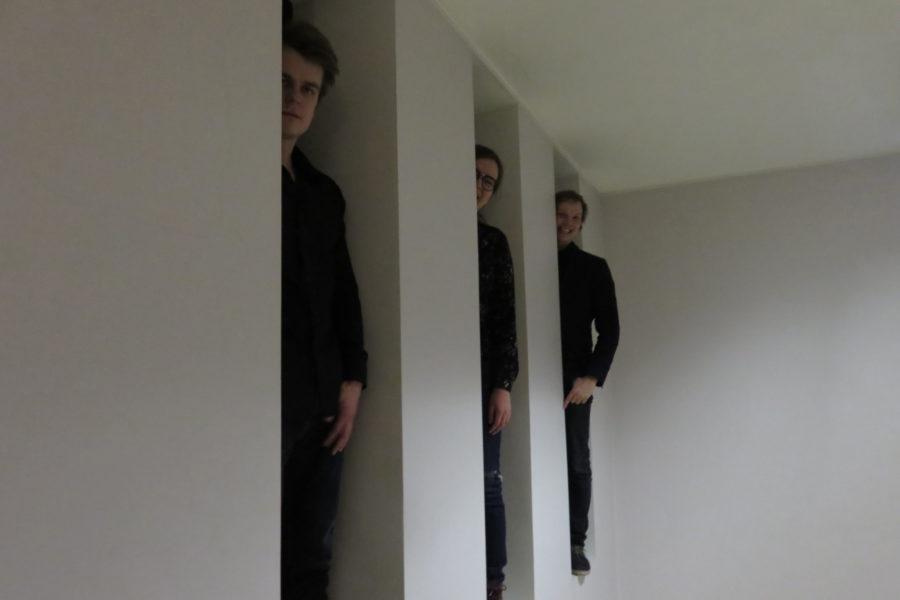 Kirjeldus

Kirke Karja – piano
Hans Kurvits – drums
Raimond Mägi – double bass

Raimond Mägi Trio began with a wish to record a few songs for a short-term project in 2016. The musical understanding of each other in the studio was so good that everyone instantly liked the idea of working together. In addition to Raimond, Kirke Karja plays the piano and Hans Kurvits plays the drums. Both of them are known in the jazz scene of Estonia through various projects, including Pae Kollektiiv, Kirke Karja Quartet, Tõnu Naissoo Trio. Kirke received a Young Jazz Talent award in 2014, Hans was nominated for the same award in 2017.

The ideas for all the pieces have come from Raimond, but the finishing touch comes from the different musical background and individual distinctive style of each member of the trio. In the creative process, it is not important to stay within a certain style or conception but the original musical idea. The development of the idea is based on his own internal logic for which resources from classical music, prog rock, and traditional jazz to experimental music are used. The transitions from the composed parts of the pieces to improvised parts take place smoothly and it could be very interesting for the listener to guess which part of the piece has been written down and which part is created on the spot. One of the most important goals is to find balance between the complex and the simple – in other words, the music should not sound too academical and understandable only to people with certain education, but so that the music would touch the heart of the listeners.

Their debut album Rahu (Peace) was released in October and they are presenting their album with concerts in Tallinn, Tartu, Võru, and Haapsalu.  Raimond has described the debut album as follows: "The debut album is dedicated to peace and people who care about peace within and around themselves. The idea to record an album in my living room came from the need to experiment. On the other hand, recording the album in my home is also symbolic. How many of us have their own home? Their own place where they feel safe? I hope that everyone finds it. Then peace will follow."

ADDITIONAL INFORMATION:

The concert will start at 7 p.m.

Tickets are sold on-site. The ticket full price is € 8, preferential price € 6. Preferential prices apply to schoolchildren, students, teachers, pensioners, owners of the Jazz Car Wash loyalty card, and members of the Jazz Estonia.
Korraldaja