23mär20:00FeaturedJazz.ee ja Võru Jazziklubi LIVE: Alexey Kruglov/Jaak Sooäär Quartet20:00 Võru Jazziklubi, Petseri 20, Võru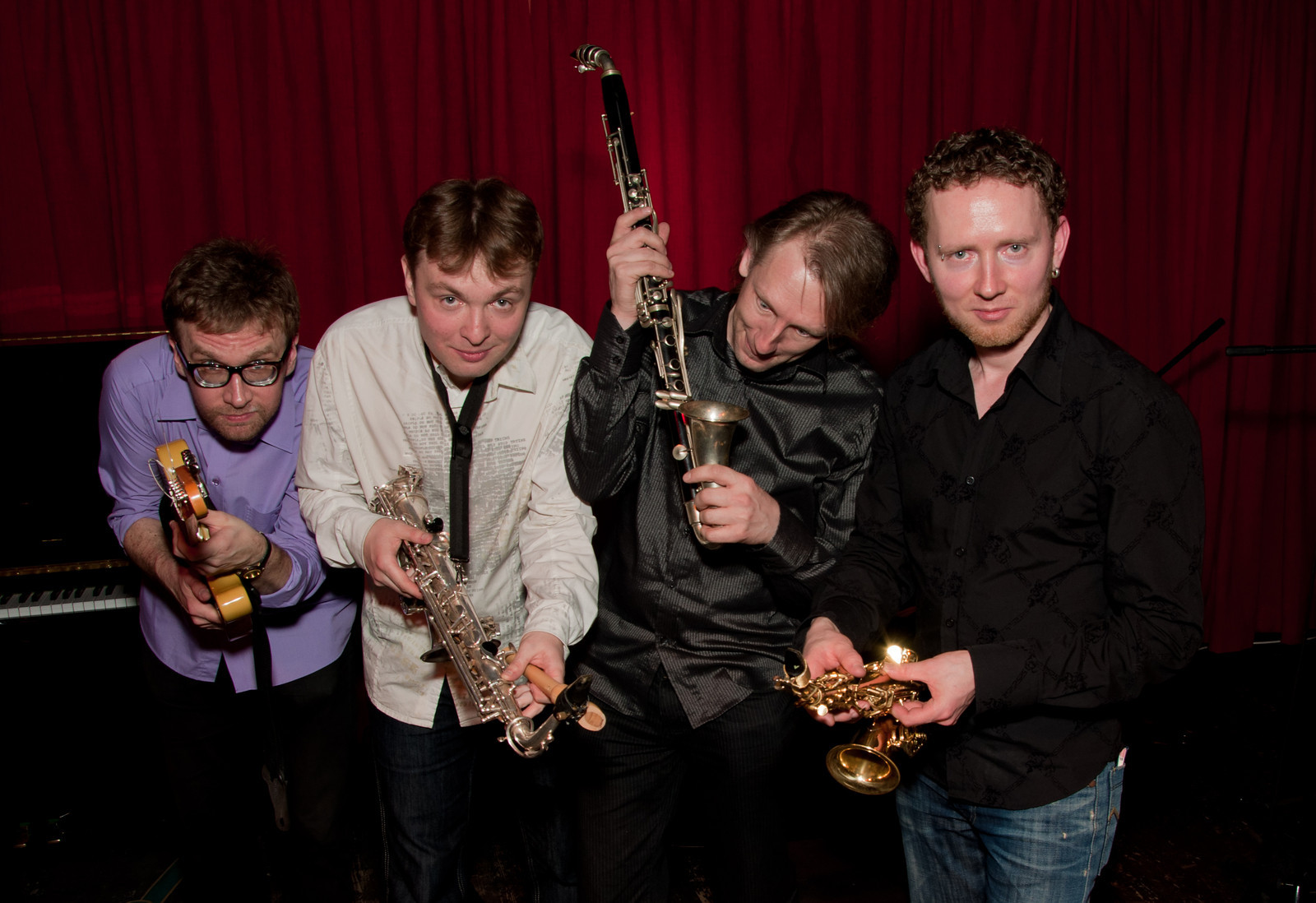 Kirjeldus

Alexey Kruglov – saxophones
Jaak Sooäär – guitar
Mihkel Mälgand – double bass
Tanel Ruben – drums

The quartet was created in April 2010. The final concert of the first tour in Estonia was recorded and released as an album Karate under the reputable British record label Leo Records. Since then, the quartet has performed numerously in Russia, the USA, Estonia, and Finland (including Jazzkaar festival, IDeeJazz, Arkhangelsk Jazz festival, Jaroslav Jazz festival, Sõru Jazz). The quartet's latest album consists of the masterpieces of the legendary Russian composers – three parts of Mussorgsky's Pictures at an Exhibition, Rimsky-Korsakov's Scheherazade, and Flight of the Rubber Ball, two acts from Borodin's opera Prince Igor, and Balakirev's Nocturne F-sharp minor. The original harmonies and forms of these known pieces is a very inspirational material for today's jazz improvisation – originally extremely strong melodies sound very well in the context of today's sound. The album Karate was chosen to the Europe Jazz Media Chart in December 2014.

Alexey Kruglov is one of the best-known jazz musicians of this era in the jazz scene of Moscow and Jaak Sooäär, Mihkel Mälgand, and Tanel Ruben are well-known Estonian jazz musicians. They are all very active IN the international arena. Kruglov and Sooäär have in addition to the quartet's album released together WITH another three albums with other fellow musicians. Selwyn Harris wrote about the album Mighty Five in JazzWise magazine: "This album hits the mark. Musicians have been able to bring out the nature and passion of the original works."

ADDITIONAL INFORMATION:

The concert will start at 8 p.m. and is held in Stedingu cafe. The number of seats is limited.

Pre-sale tickets are available at Stedingu cafe and tickets can also be bought on-site. You cannot make a reservation without buying a ticket. Ticket price is €5, for free under 12 years of age. There is a special menu in the café prior to during the concert.
Korraldaja