25sep19:00FeaturedJazz.ee ja Viljandi Jazziklubi LIVE: X419:00 Viljandi Jazziklubi, Tasuja puiestee 6, Viljandi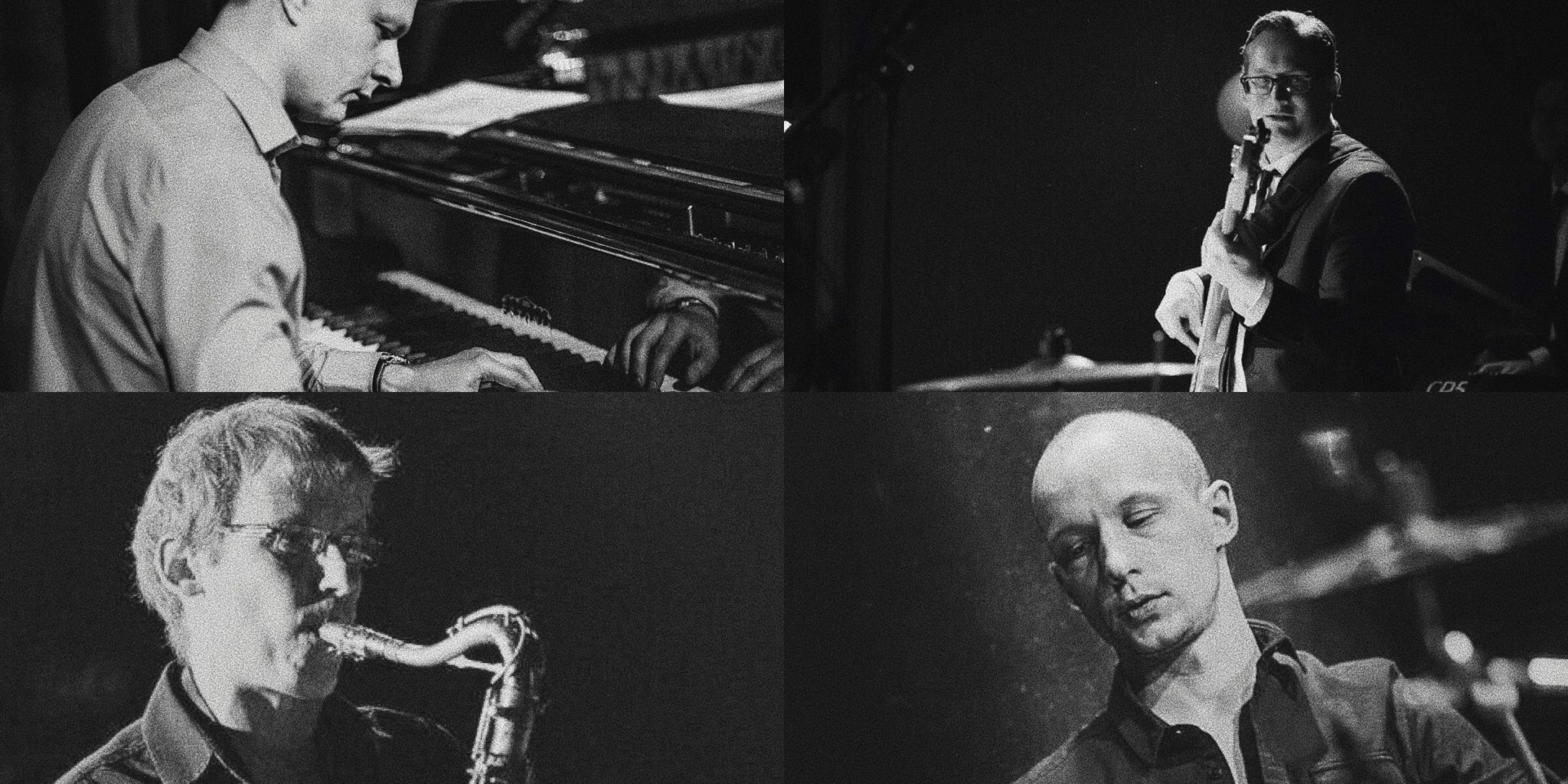 Kirjeldus

Vladimir Võssotski – keyboards
Danel Aljo – saxophone
Kaarel Liiv – bass
Dmitri Nikolajevski – drums

The X4 brings together four already well-known musicians in Estonian jazz. The band first
got together in 2008 under the name of Xpress Quertet to paly their own musica ja jazz-fusion
covers.

By 2010, already enough of their own-created music had accumulated and the band's first
long-playing record Don't Wake up the Volcano was released. The band performed with this
program in clubs as well as in festivals in Estonia, Latvia, and Russia. As the band consisted
of very busy musicians where each and every one of them had multiple projects going on, a
longer pause came about. From time to time they gave an exclusive concert.

For today, the members of X4 had an idea to get together to perform old hits and new material
with a fresh energy. The years in between have given a boost to their musical experience,
smoothed their mastery of playing their instrument and a few grey hairs.

At their concert, one can enjoy the energetic cooperation of drum and base and a precise and
solid groove that has moulded into perfection with constantly playing together for 10 years,
somewhat expressive as well as thoughtful improvisations of keyboards and sax, and the
unique synergy of the whole band.

Listen more: https://xpressquartet.bandcamp.com/

ADDITIONAL INFORMATION:

The concert starts at 7 p.m. and is held in the small hall of Estonian Traditional Music Center.
An advance purchase of the ticket can be made from Piletilevi and tickets are also sold on-
site. Advance purchase ticket price is €7, preferential price is €5, on the spot accordingly € 9
and €7. Preferential prices apply to schoolchildren, students, teachers, pensioners, owners of
the Jazz Car Wash loyalty card, and members of the Jazz Estonia. The entrance is free
of charge for the students of University of Tartu Viljandi Culture Academy, except for special
events.
Korraldaja