28sep19:00Jazz.ee ja Saare KEK LIVE | Hagel/Hunter/Yaralyan Trio19:00 Saare KEK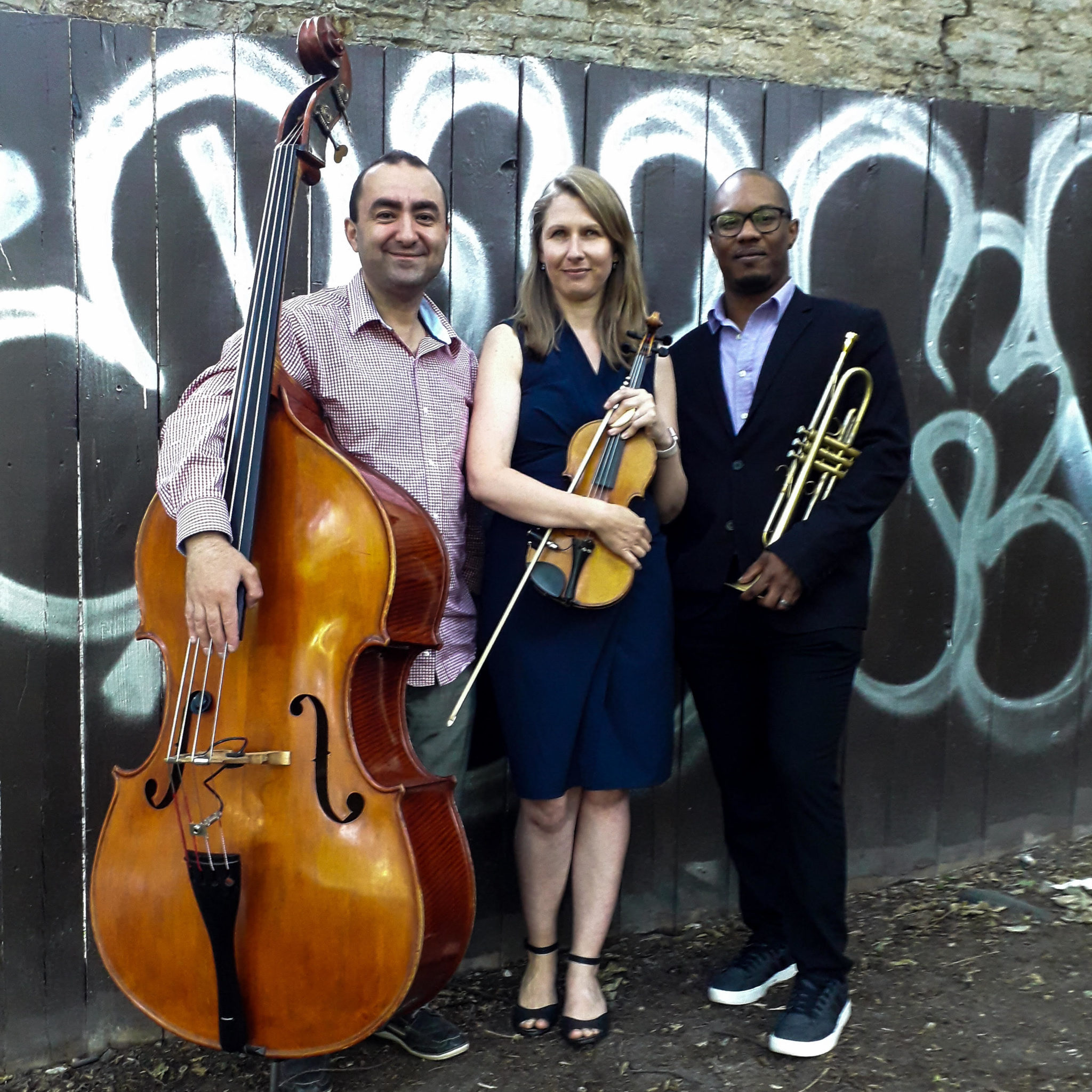 Kirjeldus

HAGEL/HUNTER/YARALYAN TRIO

Ingrid Hagel – violin, vocals


The Hagel/Yaralyan/Hunter trio created a bridge between old and new musical friendships when old friends Ingrid Hagel and Ara Yaralyan met to make music together. Ingrid's melodies soon brought new harmonies to Ara, which in turn gave Jason Hunter's inspiration to seed his fresh-born songs with melodies of his own. The musical character of this special line-up can be characterised by a play of melodic freshness, clarity of sound, and musical dimensions.

Violinist and vocalist Ingrid Hagel is an internationally active musician, playing with musicians from Germany, Switzerland, Denmark, Sweden, Estonia, as well as the rest of Europe, South America and Japan. Ingrid has released records with renowned percussionist Marilyn Mazur, Makiko Hirabayashi and other Danish musicians. She has also participated and recorded with the Sisters in Jazz project and the Swinging Europe big band.

Double bass virtuoso Ara Yaralyan (1973), who is of Armenian origin, studied in the jazz department at Metropolia University of Applied Sciences in Finland, and graduated from the jazz department of the Estonian Academy of Music and Theatre. He has collaborated with world-renowned musicians such as Ingrid Jensen, Kari Ikonen, Vardan Ovsepian, Marrku Ounaskari, Andre Fernandes, Datevik Hovhanesyan, Verner Pohjola and many others.

Jason Hunter is a trumpeter, arranger, and composer from Los Angeles, California. He studied at Fullerton College and Berklee College of Music under Mark Whitfield, Ralph Peterson and Tiger Okoshi, and has been involved in various music projects that have allowed him to travel around the world. Hunter has worked closely in arranging and performing with soul singer Sofia Rubina, together with whom he won the prize for Best Estonian Jazz Album in 2015. Jason lives in Estonia and will soon release a new album. Hunter skilfully interweaves his west coast jazz roots with more modern approaches, resulting in music that is good for the mind, body, and soul.

ADDITIONAL INFORMATION:

The concert starts at 7 p.m., the doors will be opened from 6 p.m. You can book tables for the café by phoning +372 566 883 77 or by sending the message info@saarekek.ee.

Tickets are available at Piletilevi and on-site. Advance purchase ticket price is €10, preferential price is €7, on-site accordingly €12 and €8. Preferential prices apply to schoolchildren, students, teachers, pensioners, owners of the Jazz Car Wash loyalty card and members of the Jazz Estonia.
Korraldaja