15nov20:00Jazz.ee ja Philly Joe's LIVE | Kelli Uustani ja KeKuKe20:00 Philly Joe's Jazziklubi, Tatari 4, Tallinn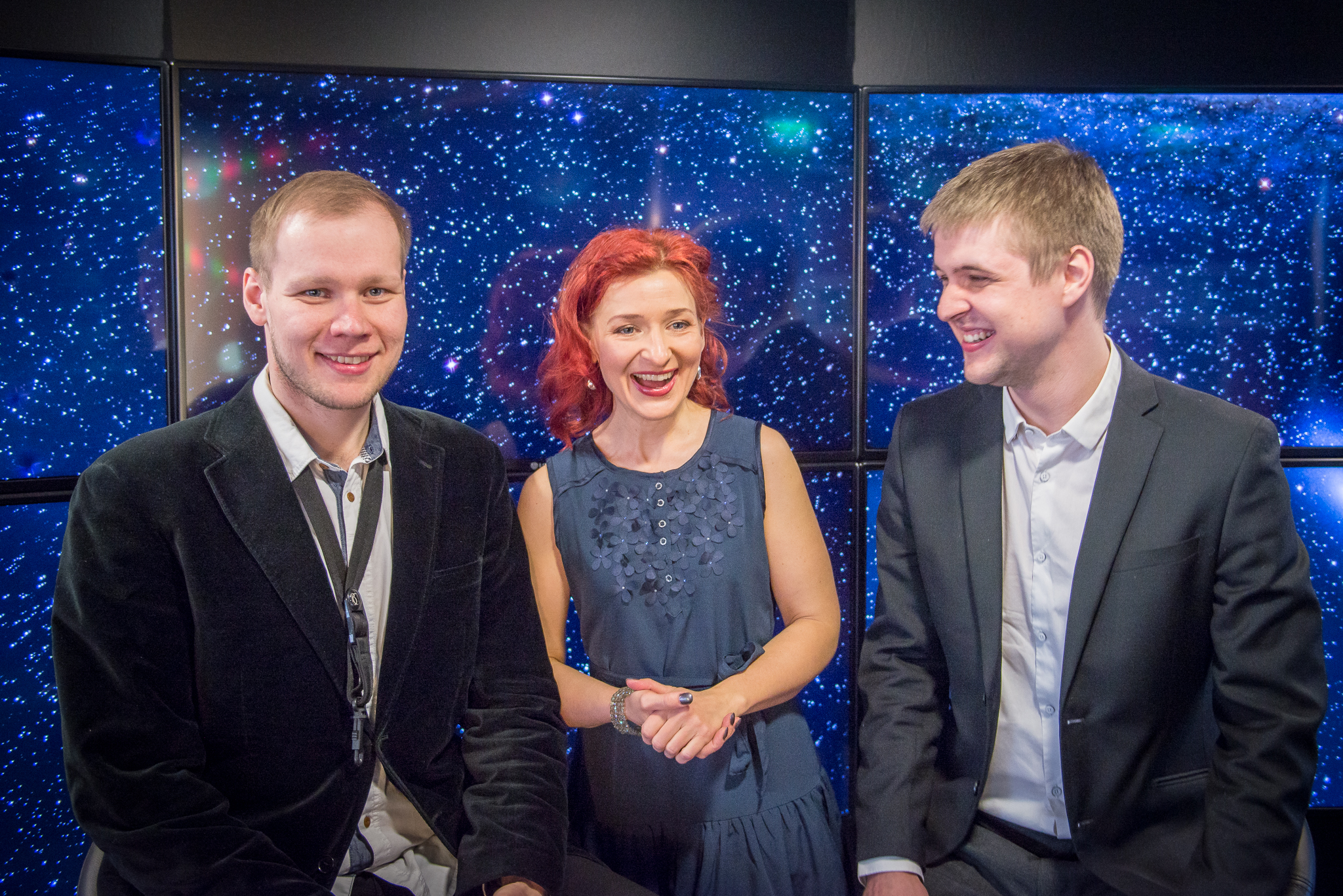 Kirjeldus

Aivar Vassiljev – percussion

At the "Coming Out" concert, songs from the eponymous album composed by the author will be presented. In addition, older Estonian-language songs written by Kelli Uustani will be played.

KeKuKe jokingly calls themselves the three K bands, owing to the first names of the three members (Kelli, Kusti and Keio). They share a common taste in music and a sense of humour. Their repertoire is mainly composed by the singer Kelli Uustani, and the settings are often shared.

Kelli Uustani is a singer, songwriter and teacher with a Master of Music Theatre degree from the Royal Academy of Music in London. Kelli Uustani is also a graduate of the Georg Ots Tallinn Music College and the Estonian Academy of Music and Theatre. Her music fluctuates between jazz and musical theatre, adding a bit of pop and classical sound. When writing and translating many texts herself, the words and its transmission are very important for her.

As a guitar virtuoso and part-time songwriter Kusti Lemba is a highly sensitive, yet direct performer. Combining both the solo voice and the solo instrument together, Kusti who is known for his sunny demeanour plays in several line-ups and TV projects.

Keio Vutt has already made a name for himself as a saxophonist in several renowned ensembles, the biggest of which are Pae Kollektiv and Trump Conception.

In addition to making music, Kusti and Keio are both passionate anglers, so when you call them, you are bound to hear the answer: "I am up to my knees in the sea right now." They won't give up their sweet fishing spots to anyone, not even for gold…

ADDITIONAL INFORMATION:
The concert starts at 8 p.m. the doors will be opened from 7 p.m. The seats are not numbered. You can make reservations be sending the message in Facebook.

An advance purchase of the ticket can be made from Ticketer and tickets are also sold on-site.
Advance purchase ticket price is €12, preferential price is €8, on-site accordingly €15 and
€10. Preferential prices apply to schoolchildren, students, teachers, pensioners, owners of the Jazz Car Wash loyalty card and members of the Jazz Estonia.

Koht

Philly Joe's Jazziklubi

Tatari 4, Tallinn
Korraldaja