04okt19:00Jazz.ee ja Fotografiska LIVE | Mart Soo & Kulgejad19:00 Fotografiska Tallinn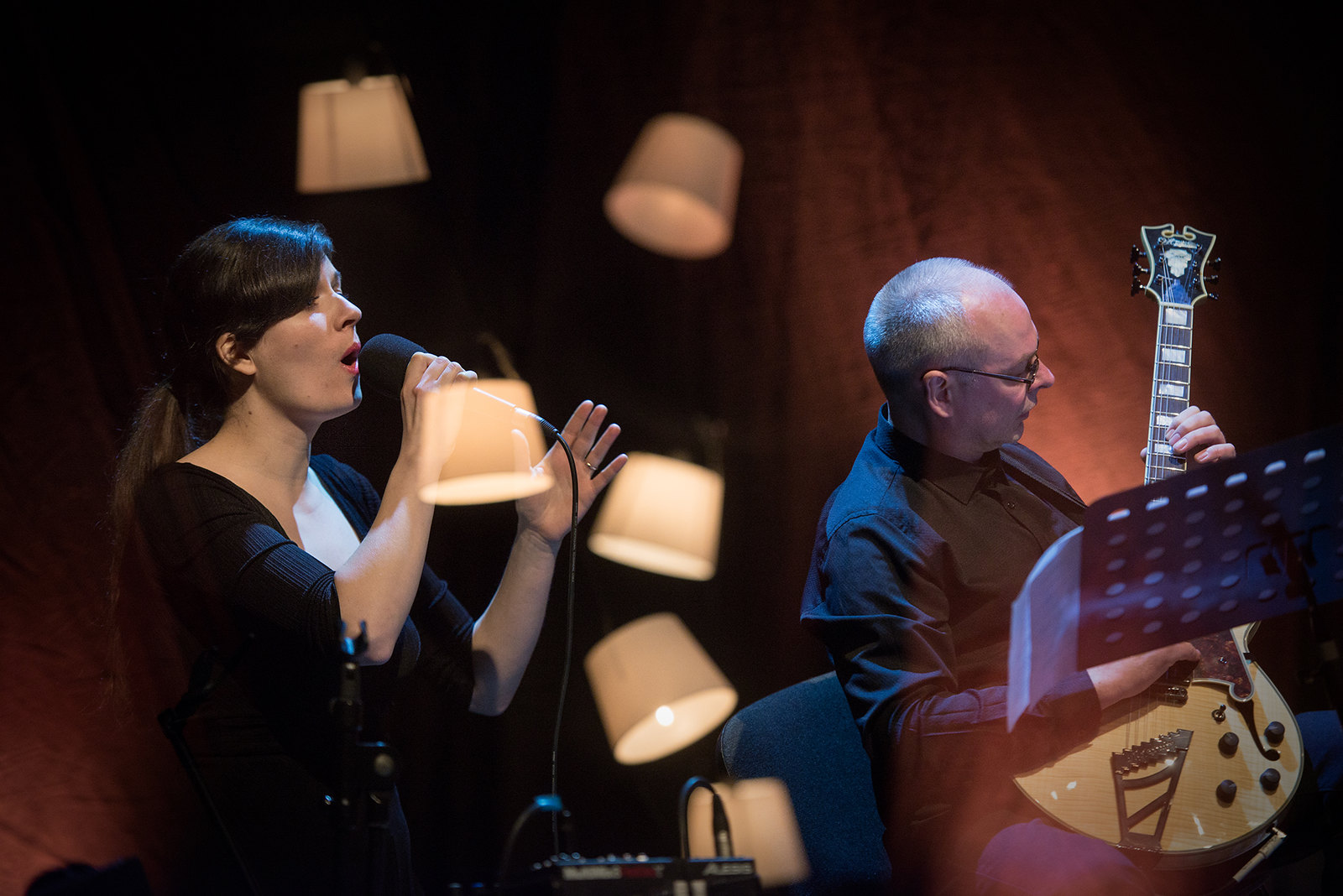 Kirjeldus

Mart Soo & Kulgejad new album release concert!


Raun Juurikas – keyboards

Kulgejad (the Wanderers) play original music that is influenced by the Nordic sense of life, colours, sounds and light.

It is characterized by spaciousness, simplicity and a serene melodic line that blends to form the band's unique sound. Each member of the band adds their unique contribution and personality to the sound palette on a journey where past, present and timeless passages meet in a musical space.

Mart Soo is a guitarist, educator, improviser and composer. He has played in various jazz and improv collectives: Tunnetusüksus (Cognition Unit), Weekend Guitar Trio, MiaMee, Land of Drum, ASK:, Three Free Radicals, and the Estonian Guitar Octet; and has collaborated with musicians such as Jan Bang, Fred Frith, Paul Lovens, Markus Reuter, Chris Cutler, Taavi Kerikmäe, Taavo Remmel, Eugene Chadbourne, Vinnie Cutro, Deniss Paskevich, Bob Ferrel, Roomet Jakapi, Jacques Di Donato, Toyah Wilcox, Vox Clamantis, Lembit Saarsalu, Helmut Aniko, Raivo Tafenau, Xavier Charles, Riho Sibul, Helin-Mari Arder, Emilie Girard-Charest, Louise Dam Eckhart Jensen and many others. Mart Soo has written music for theatre performances, films, radio plays, and since 2005 he has co-curated the Improtest concert series with Taavi Kerikmäki. In 2017, Mart Soo was awarded the Danske Jazz Prize.

Tuuli Velling is a musician, songwriter and poet that is fascinated by blends of different styles, lyrics with hidden meaning and urban poetry in both word and music. Tuuli's debut album, "Kuus ruutmeetrit põrandapinda" (Six Square Metres of Floor), was released in 2013. She is currently performing with the bands Elvus and AEM, and in several solo projects.

Raun Juurikas has studied both classical and jazz piano and graduated from the Estonian Academy of Music and Theatre in composition. He is a musician, arranger and composer with an extremely wide profile, known for creating extremely exciting electronic soundscapes. His unique contributions can be perceived in the sound of several well-known Estonian ensembles.

Raun's creative challenges include compositions for a wide variety of ensembles: contemporary academic music, jazz, ambient, hip hop, reggae, dub, experimental electronics, funk, and more.

Double bassist Taavo Remmel is a versatile musician that plays both classical music and jazz. He is a well-respected ensemble partner, as well as a charismatic solo artist and a skilful improviser. Over the years he has played with almost every Estonian jazz musician. Remmel has also collaborated with ENSO and Vox Clamantis and is still active in the early music ensemble Hortus Musicus.

Past master Brian Melvin has created music with many of the world's greats (Mike Stern, John Scofield, Joe Lovano, Jaco Pastorius, David Kikoski) and is as comfortable with jazz as with world music. Currently, he is performing with the bands Beatlejazz and FOG.

ADDITIONAL INFORMATION:

The concert starts at 7 p.m, doors are open from 6 p.m.

An advance purchase of the ticket can be made from Ticketer and tickets are also sold on-site.

Advance purchase ticket price is €12, preferential price is €8, on-site accordingly €15 and

€10. Preferential prices apply to schoolchildren, students, teachers, pensioners, owners of the

Jazz Car Wash loyalty card and members of the Jazz Estonia.
Korraldaja