16mai20:00Jazz.ee ja Aparaadijazz LIVE | The Swingin' Sisters20:00 Erinevate Tubade Klubi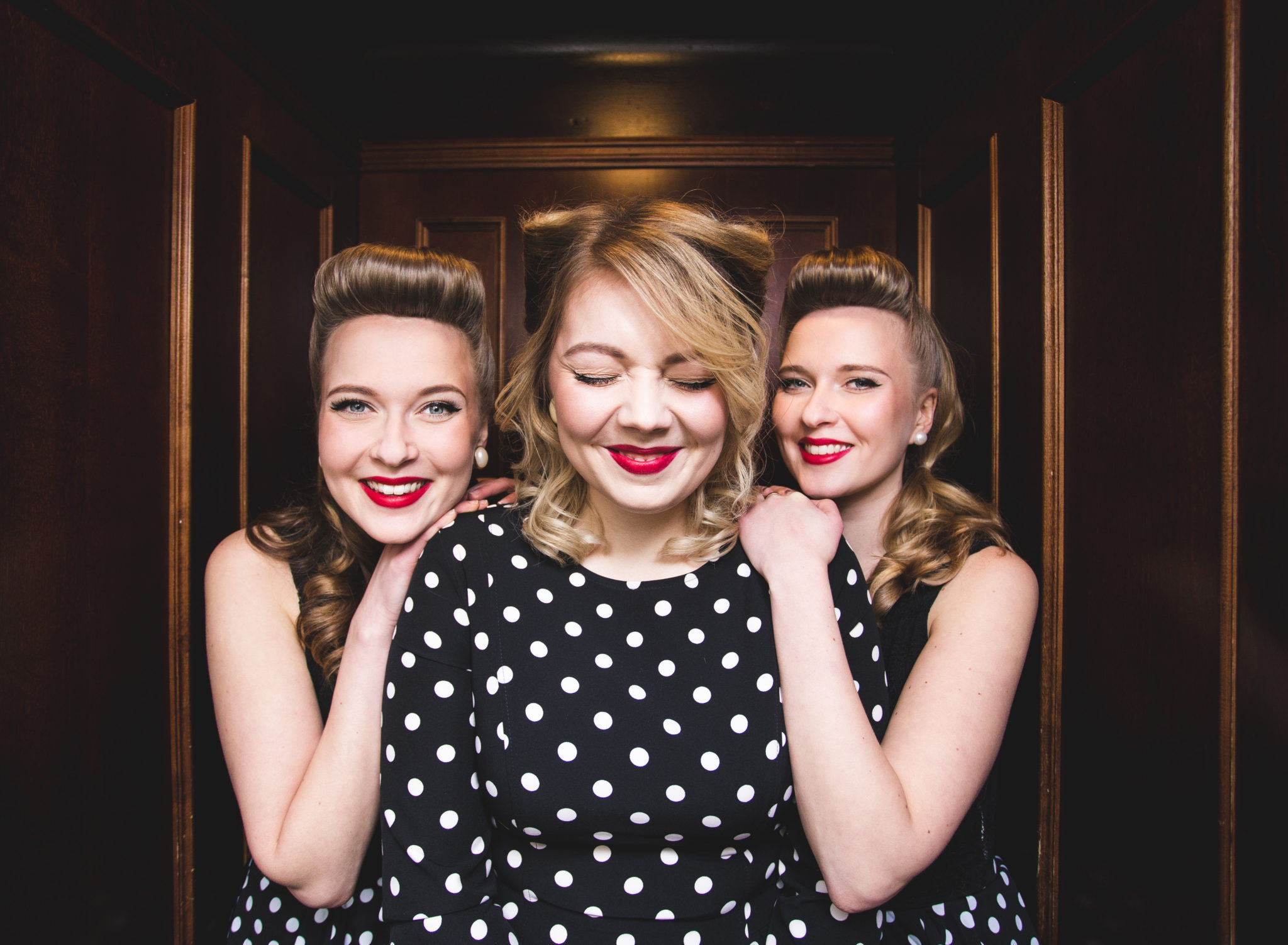 Kirjeldus

Martin-Eero Kõressaar – double bass

The Swingin' Sisters takes listeners to a smoky jazz bar, where the laughter rings, dance legs whirl and real good-mood music sounds. Polished vocal harmony is enriched by crouching dance moves, stylish looks and enticing energy. Swing sisters present the repertoire of The Andrews Sister's songs as well as the best pieces of Estonian 50's and 60's estrade music. You can hear swing music with great Estonian texts as well as international hit songs.

The Swingin Sisters on Facebook: https://www.facebook.com/The-Swingin-Sisters-311114499226693/?fref=ts

The Swing's Sisters on instagram: https://www.instagram.com/theswinginsisters/

"Kaksikud" ("Gemini") https://www.youtube.com/watch?v=qKHZeamPMNw

"Strip Polka" https://www.youtube.com/watch?v=ntrY9LCqoaY

"Oh, Johnny!" Https://www.youtube.com/watch?v=Um7-KrFfoxc

The concert starts at 8 p.m. The concert is held at Tartu Erinevate Tubade Klubi.

An advance purchase of the ticket can be made from Piletilevi and tickets are also sold on-site.

Advance purchase ticket price is €8, preferential price is €6, on-site accordingly €10 and €6. Preferential prices apply to schoolchildren, students, teachers, pensioners, owners of the Jazz Car Wash loyalty card, and members of the Jazz Estonia.
Koht

Erinevate Tubade Klubi
Korraldaja