21veeb20:00Jazz.ee ja Aparaadijazz LIVE | SPAR20:00 Erinevate Tubade Klubi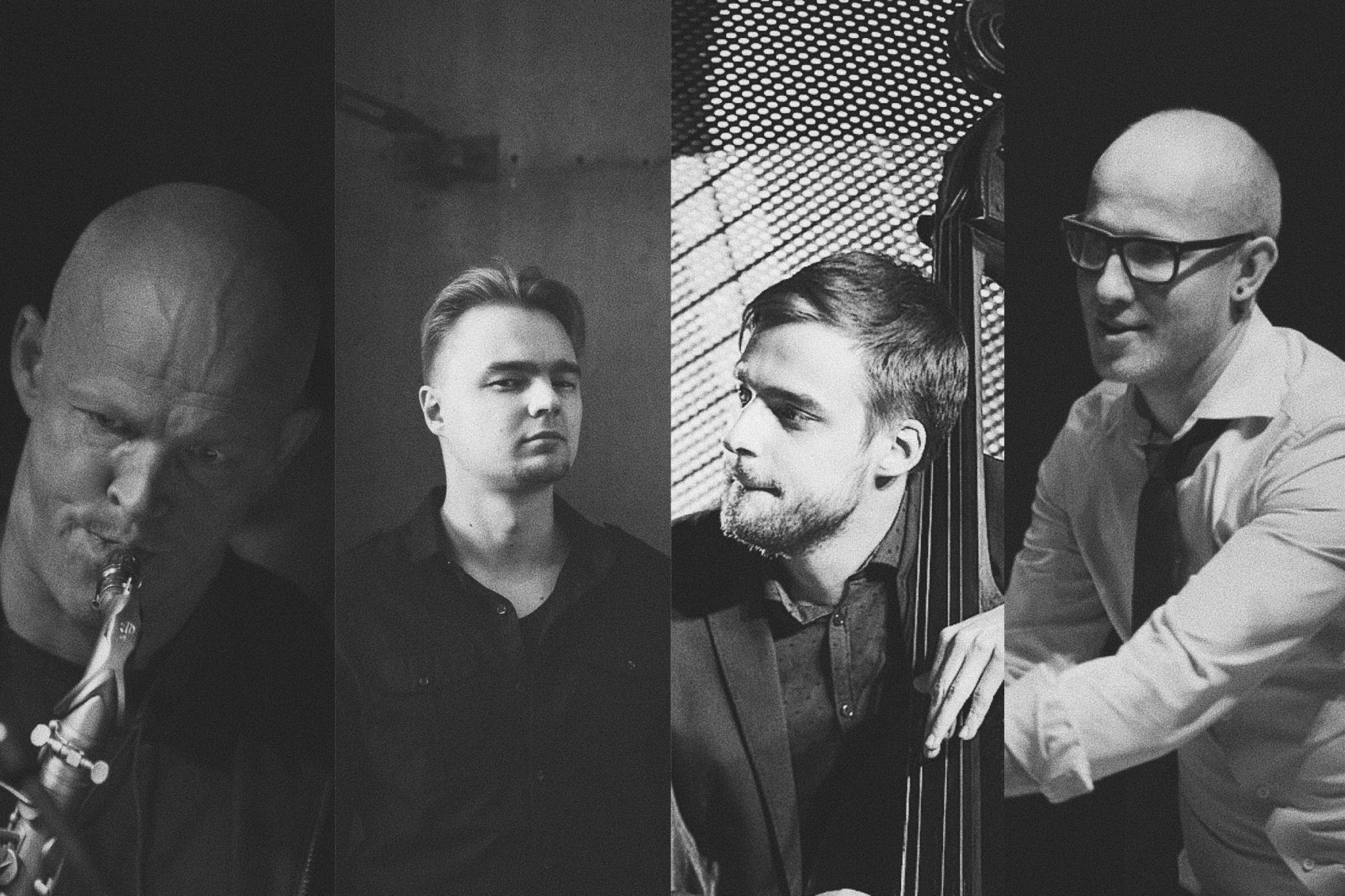 Kirjeldus

S.P.A.R.

Raul Sööt – saxophone

Aleksander Paal – saxophone

Reigo Ahven – drums

Heikko Remmel – double bass

S.P.A.R. is not a discount ensemble to which an ignorant first glance might refer (german "sparen" – save, economise), but a creative grouping that likes to practice collective artistic free breathing. It is like an ideal environment for any kind of activity where boycotting proposals in the bud has been replaced by an unspoken promise to exhaustively experiment before putting the idea on the shelf.

This, in turn, has led the well-known Estonian jazz musicians Raul Sööt (tenor saxophone), Aleksander Paal (alto saxophone, episodically soprano), Heikko Remmel (double bass) and Reigo Ahven (percussions) into the fluid of a unique musical no-man's-land, where equal status is not only a good sounding expression on a programme sheet.

Music is determined only at the level of the rules of the game – the course of the game is sensitive not only to acoustics but the lives of ours and yours in every possible form. That is why we can say straightforwardly: each concert of S.P.A.R. that you hear, see, feel and take with you, is unique.

Buy tickets:

ADDITIONAL INFORMATION:
The concert starts at 8 p.m. The concert is held at Tartu Erinevate Tubade Klubi.

An advance purchase of the ticket can be made from Piletilevi and tickets are also sold on-site.
Advance purchase ticket price is €8, preferential price is €6, on-site accordingly €10 and € 6.
Preferential prices apply to schoolchildren, students, teachers, pensioners, owners of the Jazz
Car Wash loyalty card, and members of the Jazz Estonia.
Koht

Erinevate Tubade Klubi
Korraldaja