03mai21:00Jazz.ee | Jere Haakana Varjosto (FI)21:00 NO Jazziklubi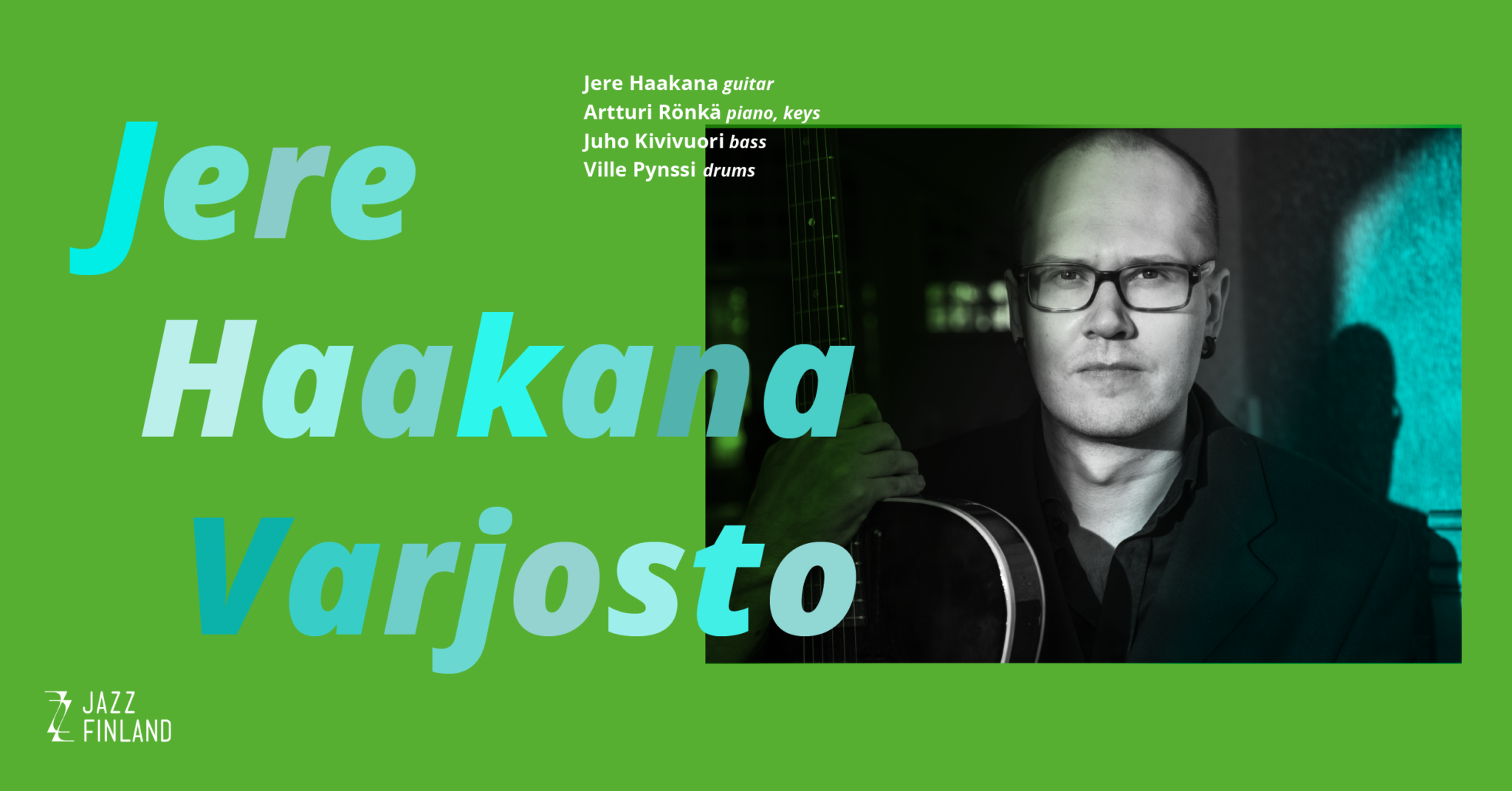 Kirjeldus

Jere Haakana Varjosto, formed in 2016, is an original jazz quartet with rock influences. Their music combines the powerful character compositions and cinematic soundscapes to rhythmic energy and improvisation drawing from tradition of jazz. In addition to jazz fans, the composition-centric music and the electric guitar tones resonate also with listeners less familiar with traditional jazz ensemble sound. Varjosto celebrate the release of their debut album on the Jazz Finland tour in May 2019.

Jere Haakana (b.1983) is a free-spirited guitarist and composer, who doesn't respect the narrow box, which jazz music is so often locked into. In addition to leading his own Varjosto quartet, he has played contemporary jazz in Kasperi Sarikoski's Nuance, contemporary art music in Unio Ensemble, hip hop in Redrama's band and big band music with UMO Helsinki Jazz Orchestra.

Jere Haakana – guitar, Artturi Rönkä – piano, keys, Juho Kivivuori – bass, Ville Pynssi – drums

2.5. Tarto, Tartu Erinevate Tubade Klubi

3.5. Tallinn, NO Jazziklubi

8.5. Oulu, Vanha Paloasema Bar

9.5. Seinäjoki, Hotelli Alma

10.5. Turku, Flame Jazz Club, Bar Ö

15.5. Savonlinna, Kulttuurikellari

17.5. Espoo, April Jazz Club, Tapiola Garden

The concert starts at 9 p.m. Café is open before the concert, you can book a table by

sending an email to 99kohvik@gmail.com or phoning +372 53309434.

An advance purchase of the ticket can be made from Piletilevi and tickets are also sold on-site.

Advance purchase ticket price is €12, preferential price is €8, on-site accordingly €15 and €10. Preferential prices apply to schoolchildren, students, teachers, pensioners, owners of the

Jazz Car Wash loyalty card and members of the Jazz Estonia.
Korraldaja