04jaan21:00Eesti jazz 101 - sajaga edasi!21:00 NO Jazzklubi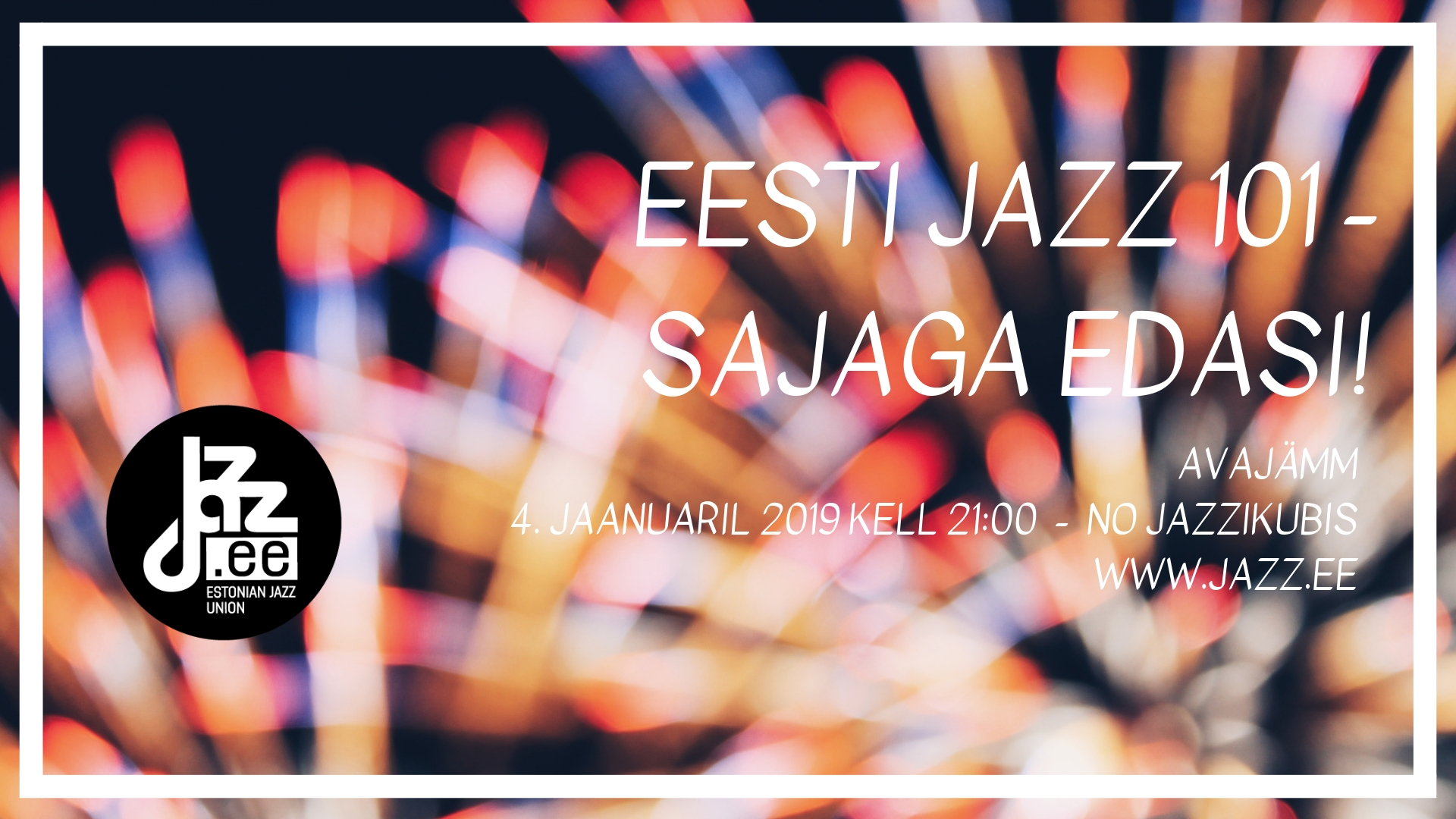 Kirjeldus

NO Jazz Club continues its activity in the premises of the former Theatre NO99 at Sakala St. 3. Jazz lives and jazz ignites!

On 4 January at 9 PM a real jazz party will take place: Eesti jazz 101 – sajaga edasi! OPENING JAM!

According to historical records, the first attempts to play jazz-like dance music for the audience took place in hotel Kommertz, in Tallinn. The owner of the hotel at the time had allegedly invited the founders of the future The Murphy Band, rehearsing in the same house, to entertain his guests with jazzy dance music because the jazz of that time was meant for dancing.

Years went by and a new century arrived. The Estonian Jazz has become 100 years old, so is the Estonian state. We have celebrated the birthday of the state, now it's time to start celebrating the 101th birthday of the Estonian Jazz.

It was in 2004 when the Jazz Estonia was born, the department of jazz was created in the Estonian Music and Theatre Academy, and NO99 Jazz Club opened its doors.

Theatre NO99 has stopped existing but jazz still continues living in Sakala Street. NO Jazz Club has erased numbers 99 from its name and lives at its fullest. Fourteen years of consistent Friday jazz continues, led by the Jazz Estonia. At full power forward – sajaga edasi!

Performing in the house band:

Andres Alaru – double bass

Vladimir Võssotski – piano

An unofficial jam starts right after the concert and the stage is open to everybody who are infected with jazz germs!

The concert starts at 9 p.m. Café is open before the concert, you can book a table by

sending an email to 99kohvik@gmail.com or phoning +372 53309434.

An advance purchase of the ticket can be made from Piletilevi and tickets are also sold on-site.

Advance purchase ticket price is €12, preferential price is €8, on-site accordingly €15 and

€10. Preferential prices apply to schoolchildren, students, teachers, pensioners, owners of the

Jazz Car Wash loyalty card and members of the Jazz Estonia.
Korraldaja